Awesome Features
10101 ("Ten-Ten-One") - is all about Bitcoin and Bitcoin only. It is a self-custodial on-chain and off-chain wallet infused with trading to unleash true trustless decentralized finance.
10101 - Decentralised finance built on Bitcoin.
Self-Custodial
Lightning node running on your phone. Plug in your own Bitcoin node.
Accountless
No accounts needed, just open the app and transact without restrictions.
Trade
Powered by DLCs, trade without counterparty risk.
Bitcoin Wallet
Easily interact with full control over coins and keys.
Lightning Wallet
Transact unfairly cheap and blazing fast on Bitcoin.
Notifications
Keep the app running in the background and get notified when you receive a payment.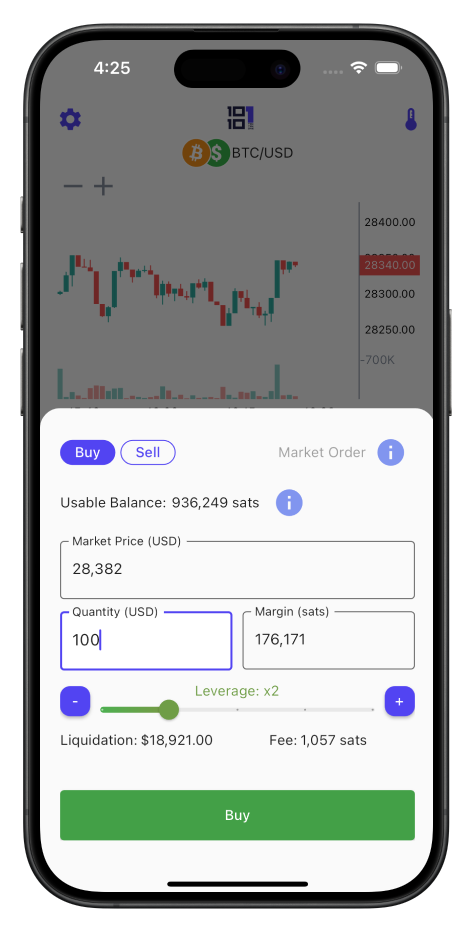 Trade without counterparty risk.
Self-sovereign: You are always in control of your keys.

Lightning-first: Settling trades over Lightning is both fast and cheap.

Fully open source: Find us on GitHub.